Nordic Supply Chain Manager
who can ensure efficiency, agility and delivery accuracy in a fast paced environment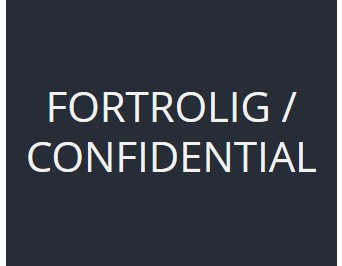 Our client has decided not to reveal company name.
If you are a qualified candidate, the company name will be disclosed after signing an NDA.
You will be responsible for the whole supply chain process management, analysis, and optimization, including sales forecast completion rate control and balance the demand plan.
Job Core Responsibilities
You will lead and manage the team and improve the efficiency of the department.
You will be responsible for the planning of orders, bookings, invoicing and claims from direct sales to the biggest customers. And from order to delivery from the factories in Europe and China to the Nordic warehouses is on time and in the right quantities through accurate forecasting and demand planning.
Moreover, you will be responsible for the purchase to the 2 local warehouses for re-invoice sales (day to day sales to minor customers, projects in construction and retail business).
You will ensure a healthy operation of the supply chain system, to avoid the supply shortage and overstock, including develop, improve, and implement relevant procedures and adhere to HQ rules.
You will analyse weekly PSI reports – communicating with Sales about projected stock and production plan adjustment in line with sales forecast.
Furthermore, you will communicate with Sales regarding demand input, including stock turnover days, forecast accuracy, Re-invoice product availability, the biggest customer delivery accuracy.
Skills, Knowledge and Abilities
5+ years of experience in Supply Chain Management from international company
Demonstrated leadership abilities and experience leading a team in a fast pace environment.
A clear understanding of how to streamline processes and procedures.
Strong logical ability and good at data analysis to draw effective conclusions.
Able to work with short deadline.
Able to challenge status quo and lead change.
A good understanding of the retail market.
Fluent in Danish and English.
Microsoft office, especially Excel. Strong IT skills/understanding.
Experience with forecasting in SAP IBP or similar, experience with communication automation would be an advantag
Education: Bachelor's Degree in related field that will allow successful performance of job expectations, Master's Degree preferred.
Apply now
Applying for the position is easy. Simply fill out the online application form and we will have the information we need in the first place.
Of course, we guarantee you full confidentiality throughout the application process. The confidentiality is fully applicable, regardless of whether you are employed by one of our clients or not.
| | |
| --- | --- |
| Status | OPEN |
| Job location | Copenhagen area |
| Posted | 06.06.2021 |
Rekrutteringsforløb
1. trin
I første trin vurderer vi kandidaternes baggrund. De kandidater, der matcher jobprofilen bedst, inviteres til samtale. Som kandidat introduceres du til job og virksomhed, og vi spørger uddybende ind til din baggrund.
2. trin
I andet trin møder de bedst matchende kandidater vores kunde, herunder typisk den kommende leder til stillingen. På mødet går vi yderligere i dybden med stilling, virksomhed og din baggrund.
3. trin
I tredje trin inviteres de bedst matchende kandidater til testinterview. Som kandidat udfylder du før mødet 2 typer test, dels en færdighedstest og dels en personlighedstest – begge dele online. Vi går tæt på dine personlige egenskaber i forhold til jobbet og henter efterfølgende – med din tilladelse – referencer hos tidligere arbejdspladser
4. trin
Vi indstiller i fjerde trin de bedst egnede kandidater, som inviteres til et afsluttende møde med vores kunde. Du vil som kandidat møde din kommende leder igen og måske en lidt bredere personkreds i virksomheden, inden der tages endelig beslutning om ansættelse.