Are you a skilled Treasurer who can support business decisions and create value at group level?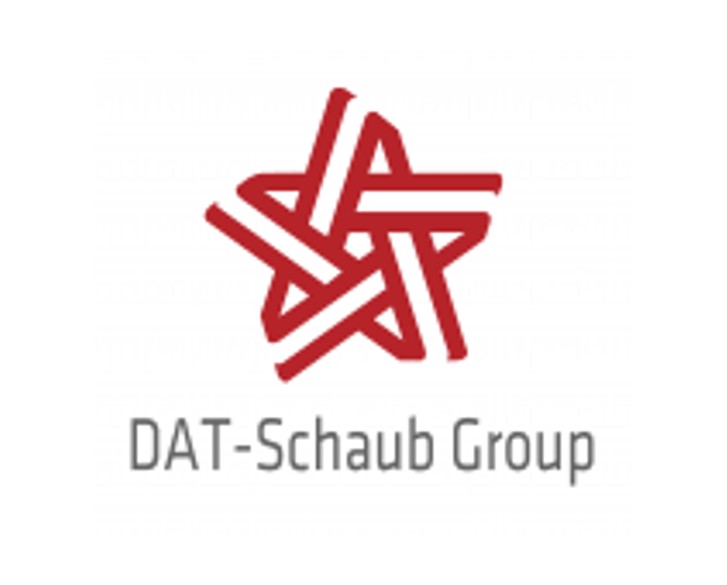 Here is your chance to join Dat-Schaub and become part of a financial team with highly professional colleagues in a dynamic environment.
As Group Tresurer, you will be part of a global organization and gain broad exposure to all aspects within the Treasury area, such as M&A, funding, currency trading, intercompany loans, IFRS reporting and managing relations with banks and credit rating agencies.
Together with your Treasurer Analyst, you will help support the organization in both day-to-day and strategic projects.
You will have a wide range of responsibilities, including:
Liaise with designated staff about financial matters and ensure that record-keeping and accounts meet the conditions of funders or statutory bodies.
Ensure that appropriate financial systems and controls are in place
Ensure compliance with relevant legislation.
Furthermore, yow will manage bank accounts, including bank setup and on boarding of new companies and set up appropriate systems for payments.
You will handle financial risk management, including internal currency trading.
Cash management, including presenting revised financial forecasts based on actual spend.
You will oversee and present budgets as well as Year-end IFRS reporting on financial instruments.
Compliance/ KYC in relation to financial institutions.
'Advising subsidiaries on financial implications of strategic and operational plans and ensure use of funds complies with conditions set by funding bodies and controls.
Development of the Treasury function.
In collaboration with the mother company Danish Crown, you will handle internal and external loan documents as well as capital ratios and dividend taxes. 
Personality
Strong analytical skills and a 'hands on' attitude.
Ability to understand complex financial concepts and simplify these to communicate effectively.
You are natural curiosity about the commercial side of the business, which leads to a strong understanding of the companies. Finally, you have a positive mindset who likes to contribute to the team.
Have sound judgment, integrity and reliability are key.
You are structured, systematic, work independently and good at creating an overview.
You take initiative and responsibility, are accommodating and committed and have an open approach to the tasks while you are thorough and in control of the details.
Experience
University Degree Master's
Approximately 8 -10 years of work experience in corporate treasury and/or treasury advisory and/or corporate banking (treasury related)
Experience is gained in professional, international environments
Relevant knowledge of adjacent fields such as legal, tax, accounting and control
Travelling days: approx. 7-15 days /year
You are offered a position on a strong team
You get an exciting and developing job in an international group who are driven by professional curiosity and the ambition to do the best possible for the 'customers'.
You get a good professional environment with 38 dedicated and committed colleagues, who have a positive, free and informal tone and who appreciate internal sparring, dialogue and help each other. There exists a flat and dynamic organization who can take quick decisions if needed.
Diversity is greatly appreciated, and the attitude is that a group of employees with different personalities only sharpens the social and professional dynamics of the company.
Dat-Schaub is a food company owned by Danish farmers supplying high-quality food to customers and consumers all over the world. From butchers to business developers, who are committed to lowering the carbon footprint and becoming climate neutral by 2050, for better food and a brighter future. You will be part of a strong culture with roots in the Danish cooperative movement, and at all levels in the organization you will meet an informal and direct tone.
Be a part of the journey towards creating a more sustainable future for food.
DAT-Schaub A/S is since 2016 fully owned by Danish Crown and consists of more than 20 companies in 14 different countries, which employs app. 3,800 employees. The company is in a very positive development with several acquisitions over the past few years and a strong growth. DAT-Schaub A/S is a worldwide leader in sourcing, producing, warehousing, marketing, and distributing natural and artificial casings to the food industry, as well as being a supplier to the pharmaceutical industry.
Jobposting created 06. 04. 22
Recruitment process
1st step
In the first step, we assess candidates' background. The candidates who match the job profile best will be invited to an interview. As a candidate you will be introduced to the job and company and we ask detailed questions about your background.
2nd step
In the second step the best matching candidates meets our client. At the meeting, we go further in depth with the position, company and your background.
3rd step
In the third step, the best matching candidates are invited to a test interview. Before the meeting you will be asked to fill in two types of test, partly a skill test and partly a personality test – both online. We discuss your personal qualities for the job and gets subsequently – with your permission – references from previous jobs
4th step
In the fourth step the best candidates are invited to a final meeting with our client. Before the final candidate is choosen you will meet your future manager again and maybe a small wider group of people in the company,
Apply now
Applying for the position is easy. Simply fill out the online application form and we will have the information we need in the first place.
Of course, we guarantee you full confidentiality throughout the application process. The confidentiality is fully applicable, regardless of whether you are employed by one of our clients or not.