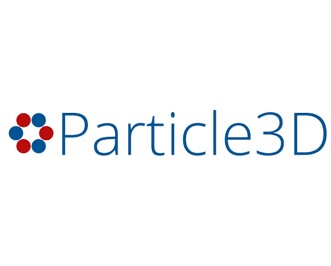 Particle3D is the developer of a patented 3D printing technology to produce patient specific, biodegradable bone implants that remodel into real living bone.
In short: We Print Bone™.
We want to allow surgeons to provide bone implants that precisely match patient needs and streamline workflows, thereby improving patient outcomes and procedural efficiency while reducing costs.
For patients this entails low risk of adverse effects, optimal functional and aesthetic outcomes, and fast recovery.
Background
Particle3D DK is a spinout company from the University of Southern Denmark (SDU) and was founded in 2017 by Casper Slots, Martin Bonde Jensen and Morten Østergaard Andersen (the "Founders").
The Founders formulated a novel process for the 3D printing of bone implants consisting of TCP and using FDM-like print technology at the University of Southern Denmark (SDU). This process results in an ideal bone implant that is biodegradable, porous, mechanically durable, and patient fitted. Furthermore, bioactive drugs can be added to the implant giving it eluting properties that open up new options for treatment of bone defects. This award-winning patented invention forms the basis of the business of the Group. The patent is issued in  the USA and Europe, and is furthermore applied for in Brazil, Mexico, Canada, Australia, India, China, Korea and Japan.
To date, the Company has been funded  from PreSeed Ventures, private investors, grants and awards. Latest funding was in June 2020 from Westhill Capital.
As of today 2020, Particle3D had five FTE's and 2 part time employees, supported by external specialists, consultants and advisors. At present, the Company has production facilities at its premises in Odense, Denmark and a representative office at the holding company in London.
Recently the former Chairman has resigned and a new Chairman is required. 
Candidate Profile
Experienced BoD member
Deep knowledge about the US market / medical device industry (regulatory, pricing and reimbursement) – know how the FDA processes work
Extended network within life science / medical device industry – knows relevant people to spare with
Knowhow about clinical use of medical devices, e.g. medical educational background
Knowledge about production and QA would be a surplus
| | |
| --- | --- |
| Status | Lukket |
| Job lokation | Odense |
| Opslået | 04.09.2020 |